Trailblazers Zone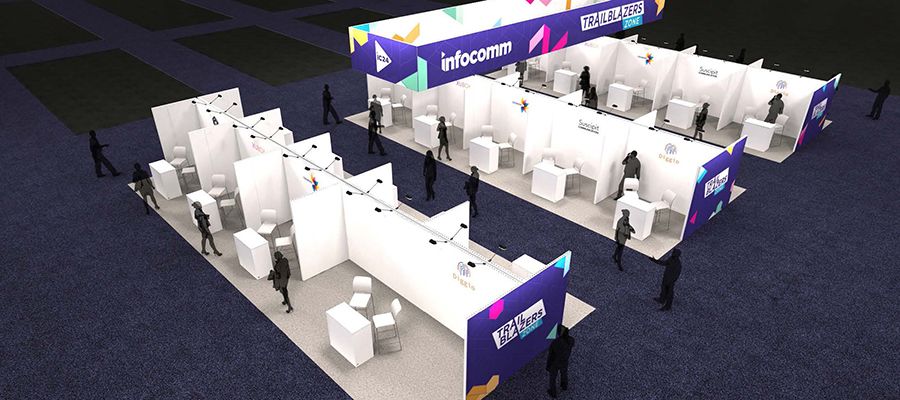 Launch your brand to an audience of over 30,000 verified industry professionals at InfoComm, the world's premier trade show exclusively dedicated to professional audio-visual (AV) technology at InfoComm, held at the Las Vegas Convention Center in June 2024.
Make your debut in the Trailblazers Zone, an area for first-time exhibitors in a premier location in the exhibit hall with exclusive benefits including turnkey exhibit space and attendee promotion on the InfoComm website, social media and regular digital communication.
Trailblazers Zone criteria for consideration:
Only open to first-time InfoComm exhibitors
Your product or solution must be available on the market by the start of InfoComm 2024.
Your product or solution must demonstrate innovation.
Your product or solution should provide a compelling, unique value proposition (UVP).
Your product or solution aligns with the business problems, pain points, and objectives that InfoComm attendees are actively seeking to address.
Please note: the Trailblazers zone at InfoComm is a carefully curated destination, and has a rigorous application and vetting process. Although acceptance is not guaranteed, your application will receive thorough consideration. Due to anticipated high demand, companies are limited to participating in this area for one year only.
Exhibitors in the Trailblazers Zone can book either a 10'x10' or 10'x20' turnkey booth in a premium location of the exhibit hall that includes:
Custom Graphic backwall with logo
Carpet & padding
Booth Cleaning
Lead Retrieval Unit
Display counter & 2 stools
Electrical outlet (5-amp)
Wastebasket 
Press Release Inclusion on website
Online Directory Listing
Complimentary Active Provider subscription ($1500 value) to AVIXA® Xchange